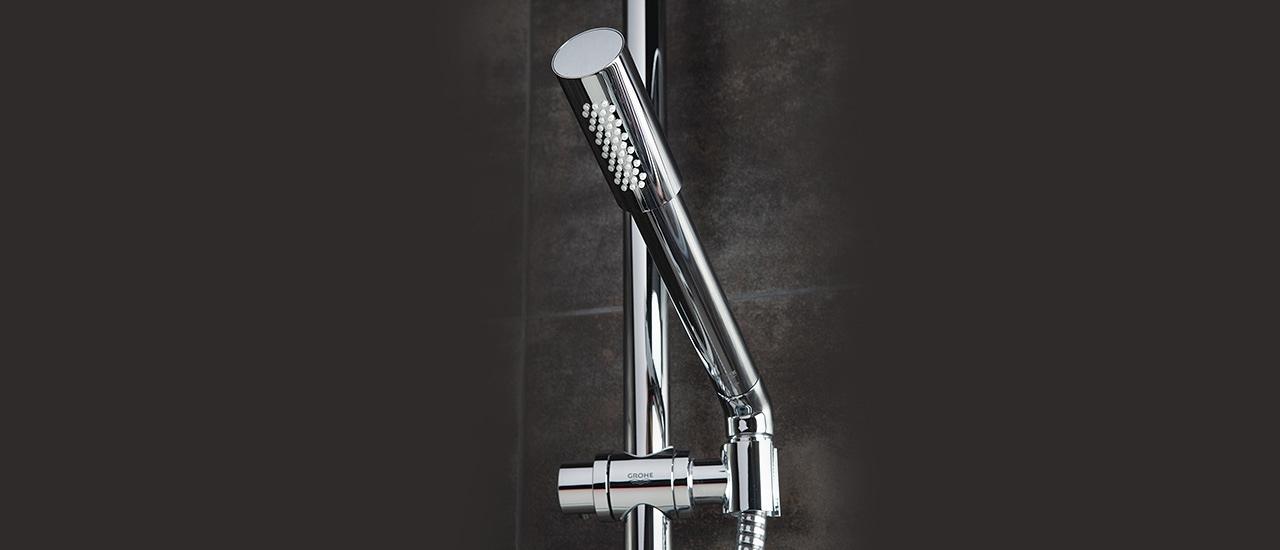 Stick Showers
Minimalism is an ongoing trend in the bathroom.
GROHE stick hand showers and shower sets are perfect forinstalling next to the bathtub, in a minimalist, tailor-madeshower, or just as a shower set to enjoy a refreshing GROHEshower in today's stylish bathrooms.

All GROHE hand showers feature an inner water guide thatprevents the radiant GROHE StarLight® chrome finish fromcracking and ensures it's never too hot to handle. This isa real plus when using very hot water to clean the bath.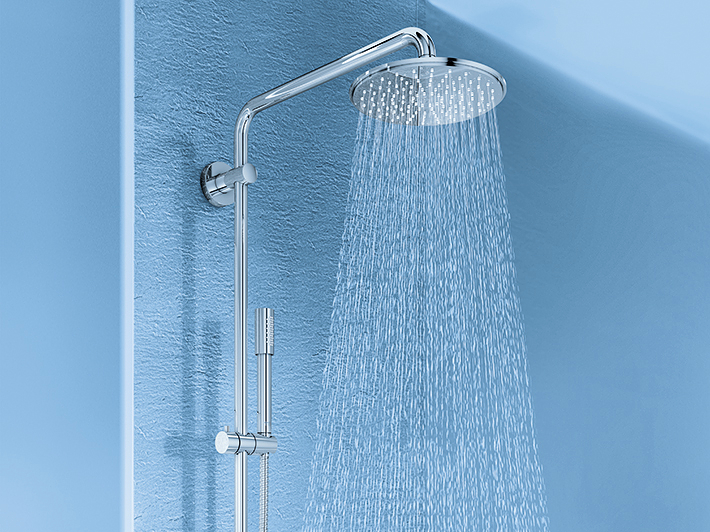 Rainshower Systems
Rainshower® systems unite the essential elements of a great shower, plus a host of other benefits to enhance your comfort and pleasure. All of our thermostatic systems feature GROHE thermostats – designed with the world's most sensitive thermometer in mind: your skin. For the ultimate in indulgent showering, our top-of-the-range system is guaranteed to reconcile your body and soul with its adjustable body showers – so all family members can benefit from this new take on hydrotherapy.