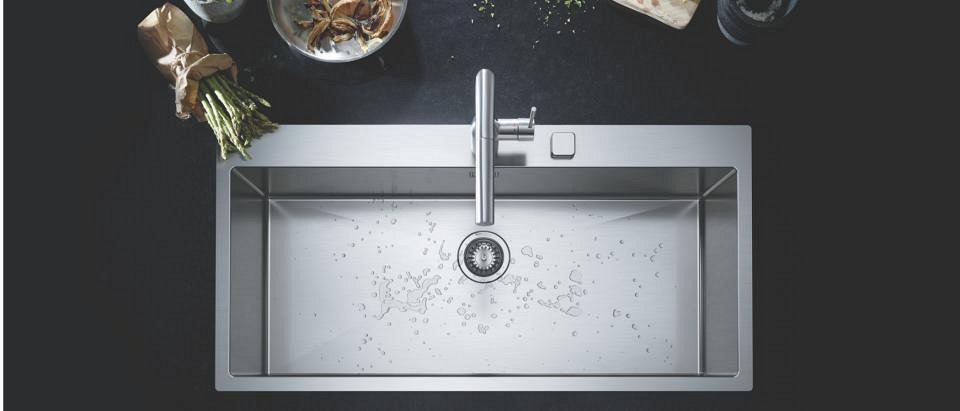 MADE TO MATCH IN FORM
AND FUNCTION.
INTRODUCING GROHE
KITCHEN SINKS

INTRODUCING GROHE KITCHEN SINKS
Filling pots, preparing veg, washing up after a big meal. It's a place you will stop at countless times each day, so why not choose a sink that exceeds your needs in terms of quality, design and features?
GROHE sinks fit every type of kitchen scheme, with a range of innovative, modern designs perfect for your space. You can choose between a sleek, hardwearing stainless steel model, a super-durable composite available in two contemporary colors or an unrivalled, scratch resistant PVD coming in three perfectly coordinated colors. You will find compact models with integrated drainers, large double sinks for when you need to spread out, and chic built in sinks that fit flush to your worktop. With features like the GROHE QuickFix system and reversible designs as standard, you can have your ne GROHE sink installed in minutes with no fuss or hassle.
We are also confident that you will love the special features on offer, like the automatic waste that means never plunging your hand into dirty water again. Thanks to GROHE Whisper technology you can even be sure that this will be your quietest sinks ever – for composite sinks the material itself reduces the noise from water flow and for GROHE stainless steel sinks special integrated insulation achieves the same effect. With a sink from GROHE you'll notice the difference, making every time you use your sink less of a chore. With a sink from GROHE you'll notice the difference, making every time you use your sinks less of a chore.
Discover GROHE Kitchen Sinks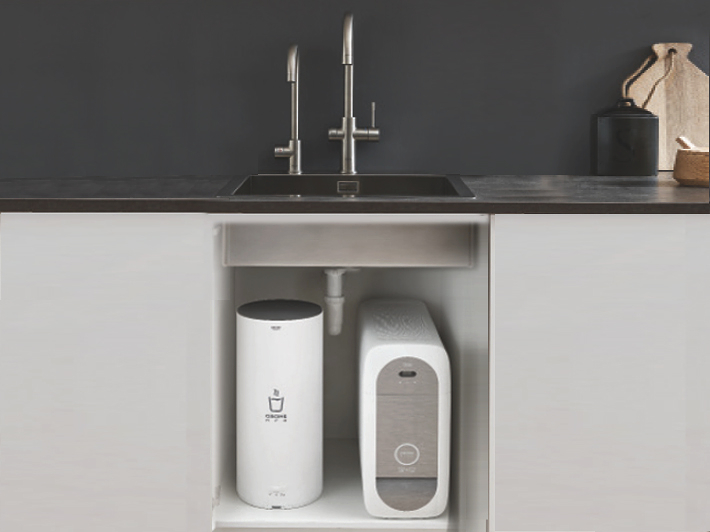 No. 1 kitchen system brand - GROHE covers it all
As the number 1 kitchen brand GROHE covers it all - our kitchen faucets, water systems, sinks, accessories and waste systems make creating an innovative, comfortable and practical kitchen easy.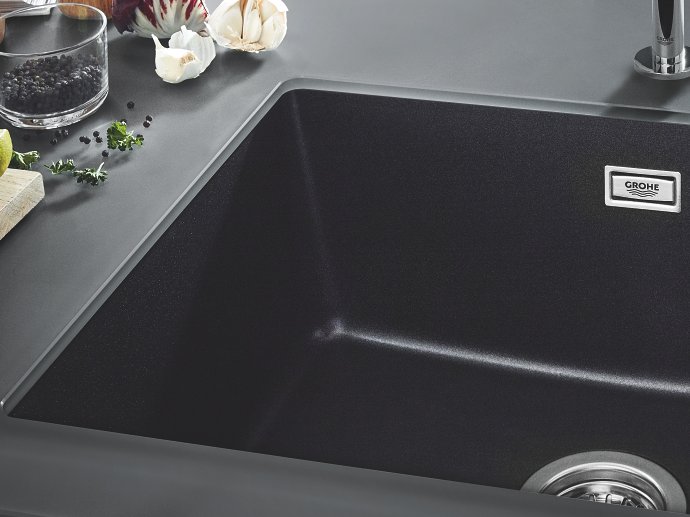 Quality you can see & feel
Our quality is second to non. With patented surface technology making cleaning easy, GROHE stainless steel kitchen sinks guarantee durability and strength. Durable and resilient, GROHE composite sinks use quartz, the hardest part of granite, to create a seamless sink that is resistant to scratches, dents, heat and stains, and even fading from UV light. A GROHE sink is a beautiful kitchen centerpiece yet still tough enough for any job.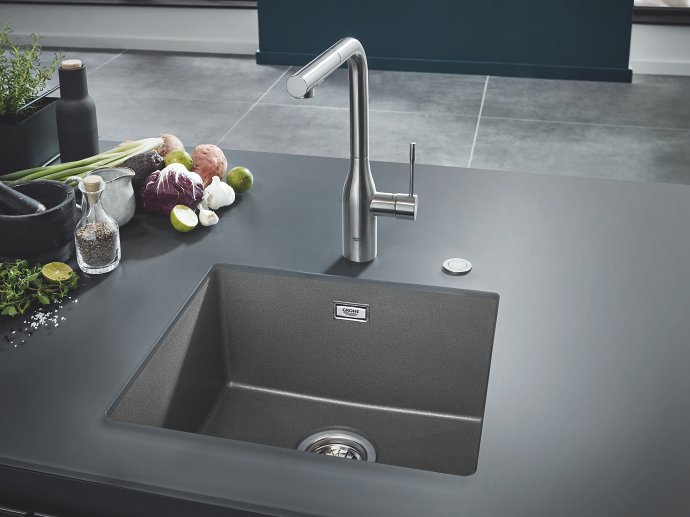 Complete portfolio across all price segments
An option for every kitchen - our sink ranges cover every style, size and price point so you're sure to find your perfect model. Select a sturdy, sleek stainless steel models, or a durable composite sink created from 80% quartz. The composite models come in two contemporary color choices too – Granite Black and Granite Grey. The choice really is all yours.